Kumano Nachi Taisha is a Shinto shrine, located halfway up to the mountains about 350m above sea level.
It has its religious origin in the ancient nature worship of the large waterfall called Nachino Otaki, which can be seen from some distance away, even from far out on the Pacific Ocean. As part of the Kumano Sanzan, it enshrines Kumano Junisho Gongen.
In addition, Kumano Nachi Taisha is dedicated to the deified Nachi no Otaki called Hiro Gongen. Therefore, those deities sometimes called Jusansho Gongen.
The Kumano Nachi Taisha Shaden is an 1853 reconstruction.
At the first stage the shrine was located at the foot of the waterfall, which was the object of worship itself, and the fire festival called Nachino Ogimatsuri has been continuously observed since the shrine was relocated to the present location in ancient times.
The Kumano Nachi Taisha is designated World Heritage as "Sacred Sites and Pilgrimage Routes in the Kii Mountain Range".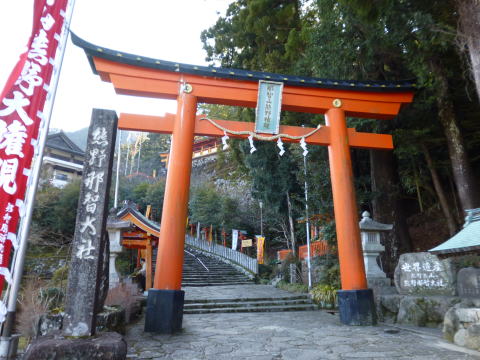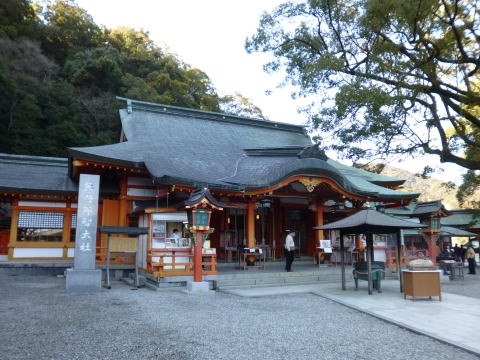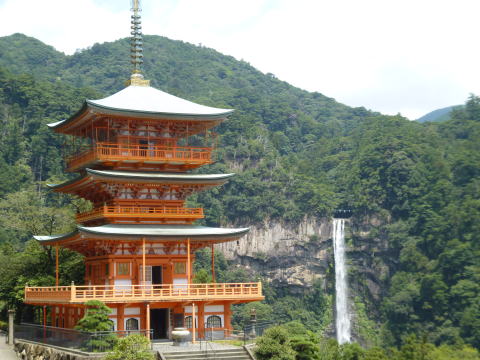 ---




The fire festival on July 14 is a ritual in which 6m high portable shrine symbolically representing the waterfall are purified with torch fires.
It is dedicated as an Intangible Folk Cultural Property of Japan.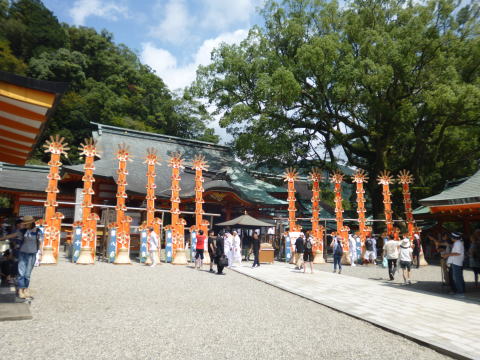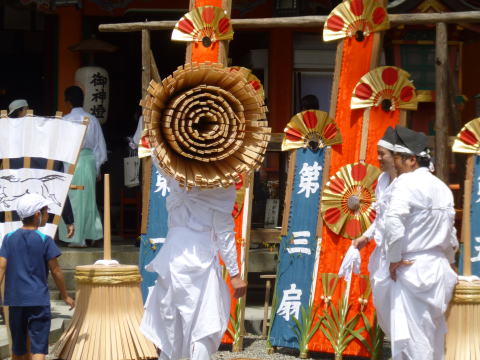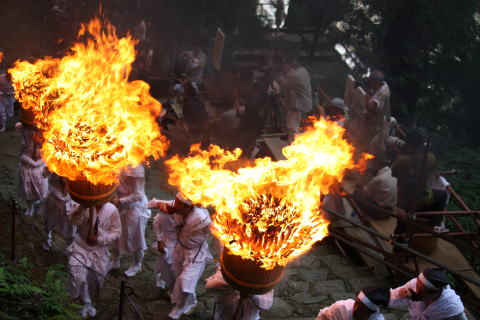 ---