Nachi no Otaki is the largest waterfall in Japan, 133m high and 13m wide with its water source in the forests of the Nachi Mountains.
Within the area of Nachi Moutains there are forty-eight waterfalls, and Nachi no Otaki is known as the "first fall".
Nachi no Otaki is the religious origin for Kumano Nachi Taisha and Seigantoji Temple and still is the primary object of worship.
Having been drawn in the 14th century "Kumano Mandala", which diagrammatically represents the religious doctrine of Kumano belief, and in the 16th century "Nachi Sankei Mandala", which was produced in order to explain the doctrine of Nachi worship to the general public, the waterfall is a significant component of the cultural landscape directly associated with religious activity.
At the foot of the waterfall there is a shrine called Hiro Jinja which is dedicated to the defied Nachi no Otaki.
There are also large scale remains of sutra mounds called Nachi Kyozuka, where numerous archeological remains related to Buddhism from the 12th and 13th centuries were found in a 1918 excavation.
Buses from Kiikatsuura station to the Nachino-otakimae bus stop take 30minites. It is 5 minites' walk from Nachinotakimae bus stop.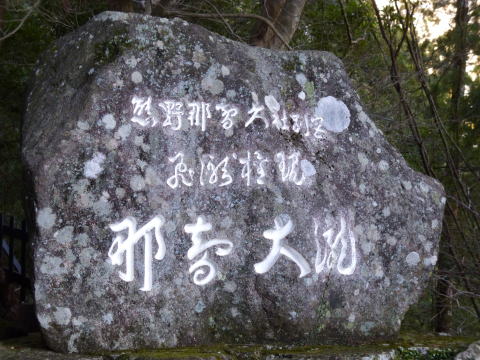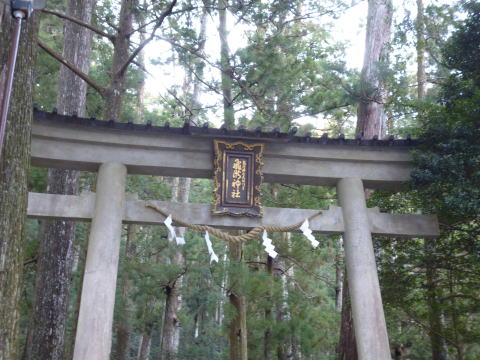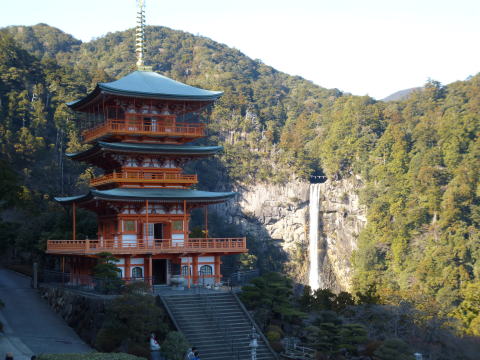 ---