Tamaki-jinja is located immediately below the mountaintop of Mt. Tamaki(1076m), about 15km to the north of Kumano Hongu Taisha along the Omine Okugakemichi.
Although the religious origin of the shrine is considered to have been the ancient nature worship of Mt. Tamaki, the shrine is actually dedicated to the same deity of the Kumano Hongu Taisha.
Before the Shintoism and Buddhism Separation Decree was issued in the 19th century, the shrine enjoyed prosperity as the stage for the Shugen ascetic practices, with 7 residences for priests and 15 temples affiliated to it.
In its compounds, there is a group of large cedar trees, including the old-growth cedar called Jindaisugi, which is estimated to be as old as 3,000 years.
The cultural landscape suitable for the central place of the Shugen sect remains in a good condition of preservation.
The Tamaki-jinja Shamusho and Daidokoro were constructed in 1804. The Shamusho was constructed as the main shrine building and the Daidokoro was constructed as the kitchen in the shrine. The bottom floor of the main shrine building is the space in which ascetics confine themselves for religious practices, whereas the top floor is traditional residential architecture, so called Shoinzukuri, of high quality.
Buses from JR Gojo station of Wakayama line to Totsukawa Onsen bus stop takes 3 hours. It is 30 minutes walk from bus stop to the shrine.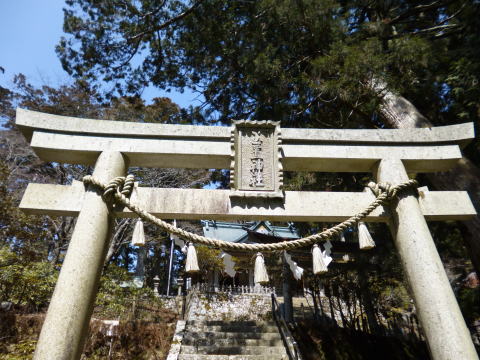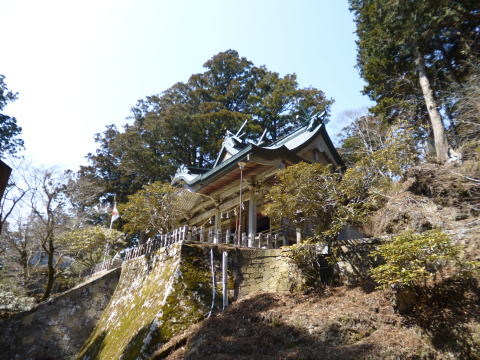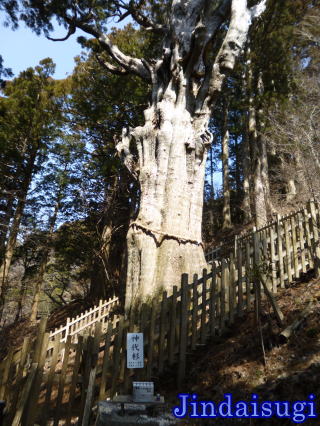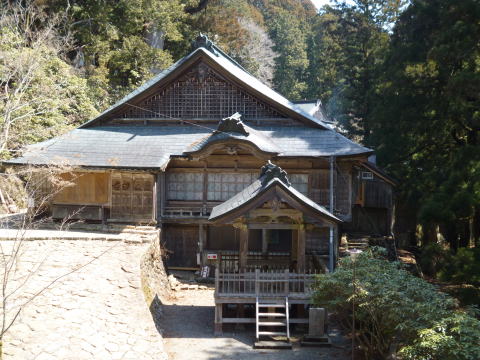 ---