Okunoin and Danjo Garan are considered the most sacred areas of Koyasan.
The name Garan is derived from Sanskrit, and means a quiet and secluded place where Buddhist monks may train.
The Garan is where Kobo Daishi actually began construction himself in the early years of Koyasanfs history.
In 819 the guards, Niutsuhime and Karibamyojin were enshrined here.
In addition the construction of Great Stupa, the golden hall and many other buildings had begun during Kobo Daishfs lifetime.
The path leading to the Danjo Garan from the east is illuminated at night, and in autumn the maple leaves here are beautiful.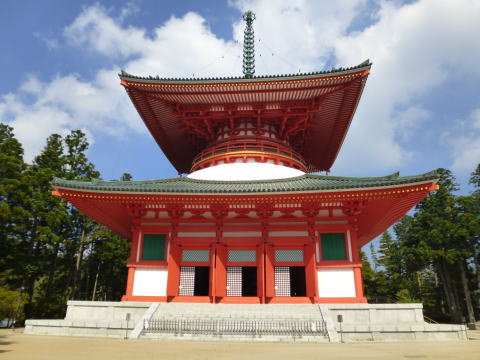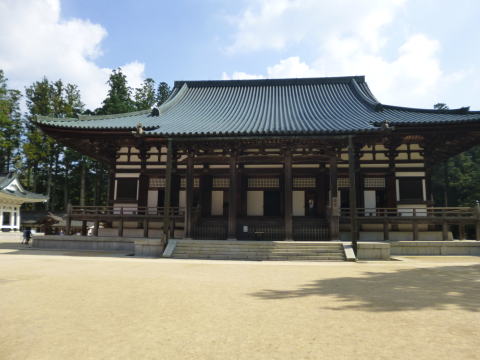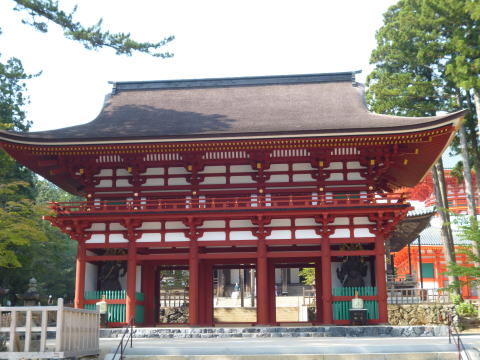 ---