Souji-in Official Web site
Photos
FAQs in Souji-in
Koyasan access map by train
Discount tickets to Koyasan
How to join the Okunoin Night Tour

Train and bus service (from March.1 2019)
Train and Bus timetable from Osaka (weekdays AM PM) (weekends and holidays AM PM)
Bus and Train timetable to Osaka (weekdays AM PM ) (weekends and holidays AM PM )
Route from Osaka to Koyasan, Parking of Soujiin
Koyasan English Portal
Koyasan Restaurant Map for Lunch for dinner

Location
Souji-in temple is a Bekkaku-Honzan (special head temple) of the Koyasan Shingon sect.
It is located next to Kongobuji temple which is a headquarters temple of Koyasan.
Danjo Garan complex is a special place of the major Buddhist ceremonies of Koyasan.
Souji-in is in a Honchuindani which neighbors the Danjo Garan complex to the south.
Honchuindani area consists of only the temples, as other areas in Koyasan have some residence and shops.
It is 5 minutes walk from Souji-in to the Reihokan Museum which holds a huge number of registered National Treasures
and other works of art. Souji-in's location is best for the sightseeing of Koyasan.

History
Souji-in was established by Gyokei-soujibo who was a 27 th head of Koyasan during Kyuan period (12 th century).
Each temple of Koyasan had a close relationship with feudal road (daimyo) during the Edo period.
Souji-in was very close to feudal load of Higo Hosokawa, Hitoyoshi Sagara, Oushu Dateiwaminomori, Ise Komonohijikata, Bingo Mimasaka Kamei.
It was called "Bingo-bo" and "Higo-bo" which means special lodging temple of Bingo and Higo area.
Souji-in also has been a family temple (Bodaisho) of the people in neighboring areas of Koyasan.
Not only people in Japan but also guests from all over world have been stayed in Souji-in praying for the happiness.

Shukubo (lodging temple)
In the fiscal year 1995, Barrier free law (accessibility improvement act) was enforced.
Soujiin reformed its facilities according to the barrier free law.
The elevator was installed in the new building. All rooms changed to private room, and air-conditioned with a toilet.
There are suite rooms with a bath and toilet near the big Japanese garden.
Even in the winter season, guests stay comfortably.
Japanese gardens
There are five gardens in Soujiin.
The grave of the Cloistered Imperial Prince Kakuho is located in Amidamine which is just next to the big Japanese garden of Soujiin.
From the windows of the public bathrooms on the second floor guests may see the big Japanese garden.
Guest rooms
There are several types of the rooms in Soujiin. The suite rooms face big Japanese garden.
Some rooms have a small garden called Tsubo-niwa. There are connecting rooms in which guest families may stay comfortably.
Guests may feel quite at ease in the calm temple and gardens.
There are sculptures in the temple main hall and entrance gate.
Sliding screen landscape paintings and chairs with mother-of-pearl work in the reception rooms will welcome guests.
Cuisine
Chef Toru Kawakami makes vegetarian cuisine (Shojin Ryori) with sophisticated skills.
The popular Manga comic "Oisinbo" features dishes in Soujiin.
The foods of Soujiin were introduced by TV programs and magazines.
Buddhist vegetarian cuisine originates in China, and adapted to Japan by monks throughout the years.
In accordance with Buddhist teachings, the vegetarian meal is made by the delicate enhancement of a natural taste with the nonuse of meat and fish.

Events
Game of Go
Third Hon-inbo Title match (July 1945 – August 1946)
July 15, 16, 17. 1945 there was a three match series at Souji-in
Hon-inbo Shou(Utaro) Hashimoto
VS seventh rank(shichidan) Iwamoto Kaoru
The three match series ware unique style in the title match.
Venue: Sakura room in Souji-in
The 59-th Hon-inbo Title match the fourth game
June 17 18. 2004
Hon-inbo Cho U VS Master (Meijin) Norimoto Yoda
Venue: Hojo room in Souji-in
Game of Shogi (Japanese chess)
The 67-th Master Tournament (Meijin-sen) the fourth game
Venue: Okuden of Kongobuji temple
Players stayed in Souji-in.
Master (Meijin) Yoshiharu Habu: Hojo room
Challenger Masataka Goda: Nakashoin room
Witness Kunio Naito: Sakura room
The 28-th Ryuo Title match the third game
November 4-7, 2015
Ryuo Tetsuro Itotani VS Kio Akira Watanabe
Vunue: Hojo room in Souji-in

TV programs and Magazines
"Sarai special issue Trip Sarai" Feb.25, 2010
Poet Shion Mizuhara visited Soujiin.
NHK TV program
"Historia Sacred place Koyasan" Feb. 20, 2013
" Tabisarada by Ms Tokiko Kato"
Hannya Shingyo written by Tokiko Kato is exhibited at the reception hall.
" Tabisarada by Ms Ayumi Hirodo" Sep.8, 2018

Praying for ancestors ( Senzokuyo)
We have devoted ourselves to pray for the repose of ancestors' soul. To practice virtue lets your ancestors rest in peace and brings rewards to you.
We recommend you to hold a memorial service for hem when you visit Koyasan.
You receive and offering right after morning service you attend.
Recently "Wedding ceremonies" are held in Soujiin.
On the occasion of their marriage, they pray for the happiness of their life and family.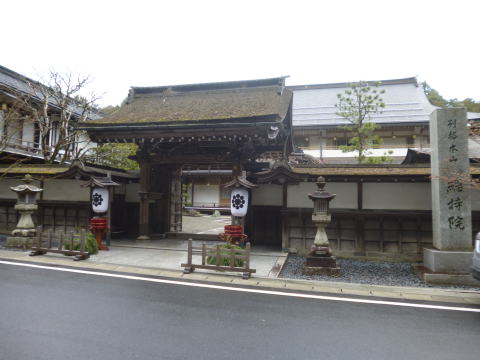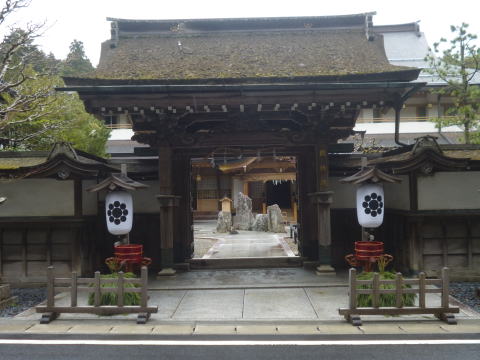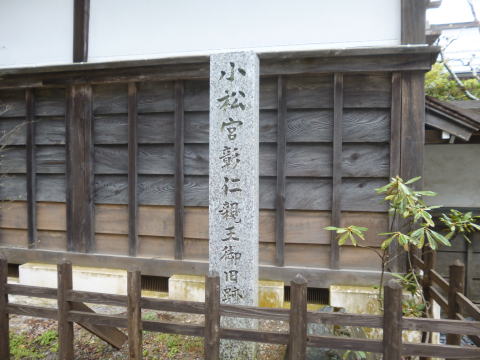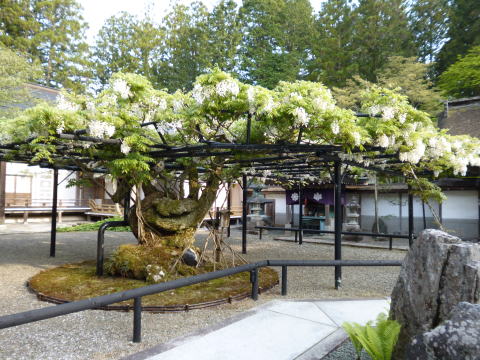 ---